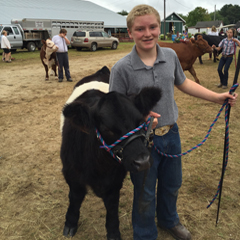 Supporting our children's goals of showing cattle, our family got involved with 4-H and started working with a few of our Belties. We took the kids and Belties around to local fairs and youth shows. The kids quickly fell in love with showing the Belties and the rest is history. Want to see where we will be showing our Belties next?
Visit our Events page to learn more.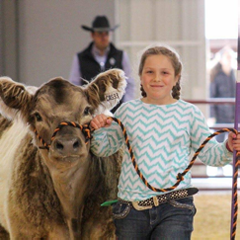 Just as we want to support our children we also want to do what is best for them and that is why we also offer all natural beef and pork. We want to help families offer only the best to their children and loved ones. Knowing where your food comes from and what has gone into making your food can give you peace of mind. We believe it is important that people have a choice when it comes to providing healthy, natural meat to their family. We offer sides of beef and pork and chicken.
Contact us for more info.